Caring for yourself and the community during COVID-19
How 'bout that COVID-19 virus? It may not roll off the tongue quite like " those Mets," but nearly everyone is talking about coronavirus. "Are you self-quarantining?" "Does Costco still have beer?" "Where the $%!# is all the toilet paper?!" Things have evolved quickly in Sacramento and around the world in the last couple of weeks. But… normalcy will return eventually. In the meantime, here are some positive ideas for caring for yourself and the community during COVID-19.
1. Visit (Kinda) with Your Favorite Folks
At this point, small gatherings are still allowed in Sacramento and the County is maintaining a special page with updates as conditions change. But, depending on your health and level of comfort, keeping in touch remotely might be better. Some platforms that can keep you connected face to (digital) face include FaceTime, Google Hangout, Skype, WhatsApp, Facebook, and Marco Polo. "Social distancing" doesn't have to mean loneliness. In fact, this forced break from normal routines may be a great opportunity to call the parents, drop a note to a friend, and just generally reconnect.
2. Break Out the Board Games
It's time to pass go and collect $200. Remember the thrill of owning all of Boardwalk in Monopoly? Or the laughter that comes with playing Apples to Apples? Playing a good, old board game is a great way to reconnect with your household. Plus, it can keep your mind occupied and challenged. If you want to try something new, check out this list of Indie games for inspiration. A lot of them can be ordered online. Or, check out this list of "boardless" games that can be played pretty much anytime, anywhere!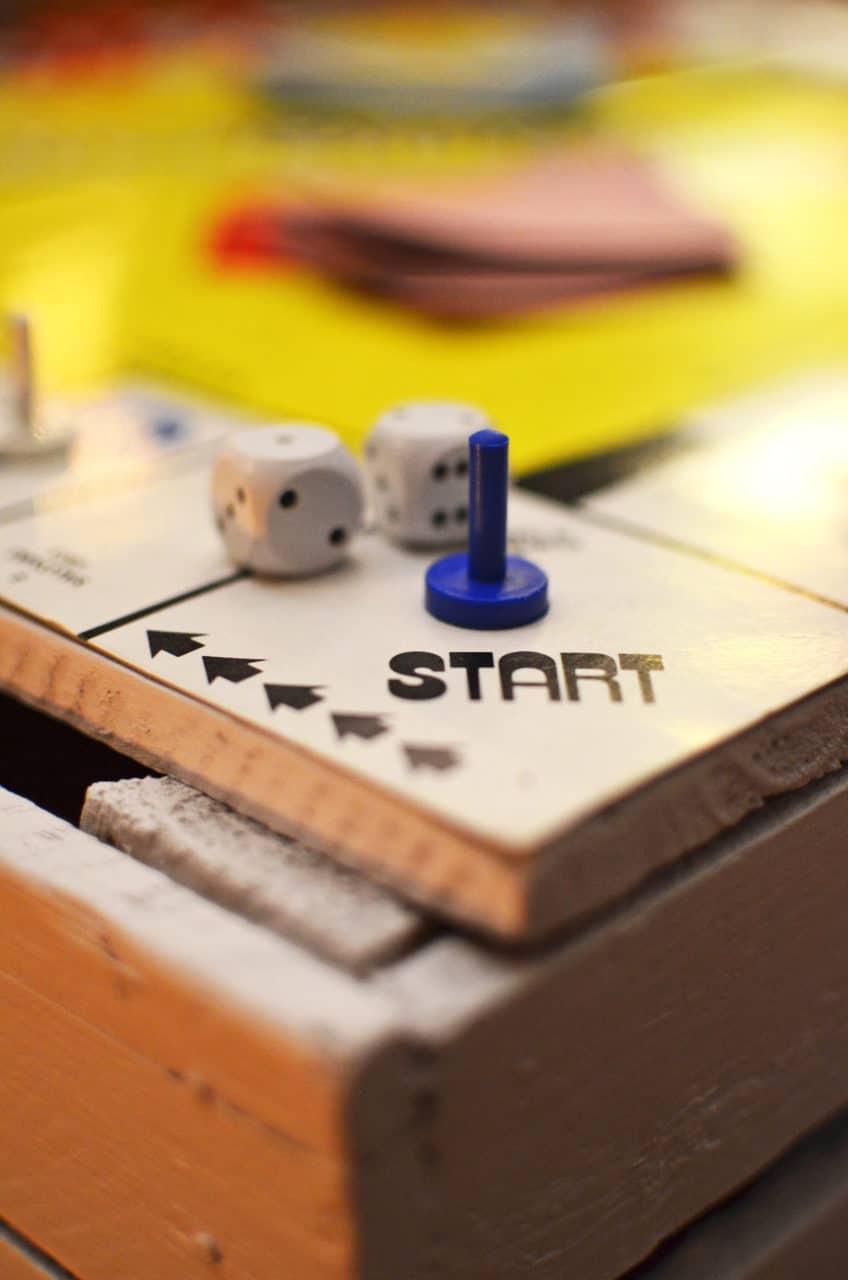 3. Support Local Charities
While some have had to change their schedules, overall many local nonprofits are staying the course and offering their services during Covid-19. If you can, monetary or in-kind donations are a big help to these organizations that are now experiencing increased demand. Some workers are facing layoffs as shops and restaurants temporarily close or switch to to-go services only. If you can help, check out Loaves and Fishes, River City Food Bank, and Sacramento Food Bank. They each provide meals and other vital community services for people experiencing vulnerable situations.
4. Don't Fear Reaching Out
Things are a little weird right now. Please don't fear reaching out if you need help. Some of you may have recently lost a job, seen a downturn in business, or have the need to be extra cautious for health reasons. At one time or another, almost everyone faces rough times and it's okay to seek assistance.
In addition to the awesome organizations above, local and national agencies may have resources that work for you. For instance, SMUD offers rate discounts and federal nutrition assistance programs have just received a boost in funding. The EDD has a special page dedicated to coronavirus assistance, including rapid relief to help businesses avoid layoffs and closures. The City of Sacramento has just launched a small business zero-interest loan program and Broad Room, a local creative space, has started fundraising for a Sacramento artists' relief fund. Despite the craziness, it's becoming clear that we're all in this together and help is available.
5. Settle in With a Good Book
Feed your mind and soul by reading or listening to a book. You may be surprised at the number of free and inexpensive ways to get reading. For example, check out Librivox and the Sacramento Library for free eBooks and audiobooks. Or, support independent booksellers by ordering a physical book online or by phone. Local favorites like Underground Books, Avid Reader, and Time Tested Books all have options for getting a good tome. Just be sure to check their websites for their latest delivery policies.
6. Shop Local Vendors…Online!
You may be surprised to learn some of your favorite local vendors have regular or temporary online shopping options. In Sacramento, Display California, Strapping and other local stores have ways to buy online. If there's a shop you want to support, try checking out their website or messaging them on social media to learn more. If nothing else, give them a shoutout online; they will probably appreciate it!
7. Take a Social Media and News Break
It's okay to give yourself some extra headspace. Being stuck at home with a constant barrage of social media and news can be rough. While it's responsible to stay informed, it's also healthy to give yourself a break from the doom and gloom of social media and news right now. After all, there are hobbies to try, books to read, and friends to call instead!
8. Feed Your Soul & Keep Dreaming
We recognize this can feel like a rough time. It's our hope that we will all support each other over the next few weeks. Even if things seem a bit upside down, it doesn't hurt to have fun and call a friend, make a vacation Pinterest board, or read a blog or two. Let's stay safe and keep dreaming. We've got this together.