Tour Curtis Park Eco-Homes
Sacramento developer Joaquin Rangel is on a mission to do green building right.  His recent infill project transformed a condemned house on Castro Way in Curtis Park into an environmentally-conscious enclave.  This development has sleek styling and some of the latest energy-saving innovations. As lovers of good urbanism (with a bit of a hippie streak), we are proud to be working with Joaquin to sell these homes. You can virtually tour these Curtis Park Eco-Homes here.
So what exactly makes them so great? Let us count the ways:
1. Density
One way to make urban environments more efficient is to increase the number of people or uses served by a space. The more efficiently we can utilize existing urban buildings and lots, the more we can preserve undeveloped spaces for wildlife habitat, renewable resources, and recreational spaces. Joaquin's stylish infill development increased the number of families that can live on a parcel by replacing one condemned home with three usable homes. Talk about using space efficiently!
2. Energy Efficiency
Improving energy efficiency is another key element in making buildings more sustainable. The new homes at Castro are also innovative on that front. For one, the homes exceed California's stringent Title 24 energy efficiency requirements. They have "zoned" heating and cooling systems, allowing users to control indoor temperatures more efficiently. Casement windows on the houses prevent heating and cooling losses. Finally, the homes rely on mechanical ventilation systems that are 20-30% more efficient than typical US ventilation systems.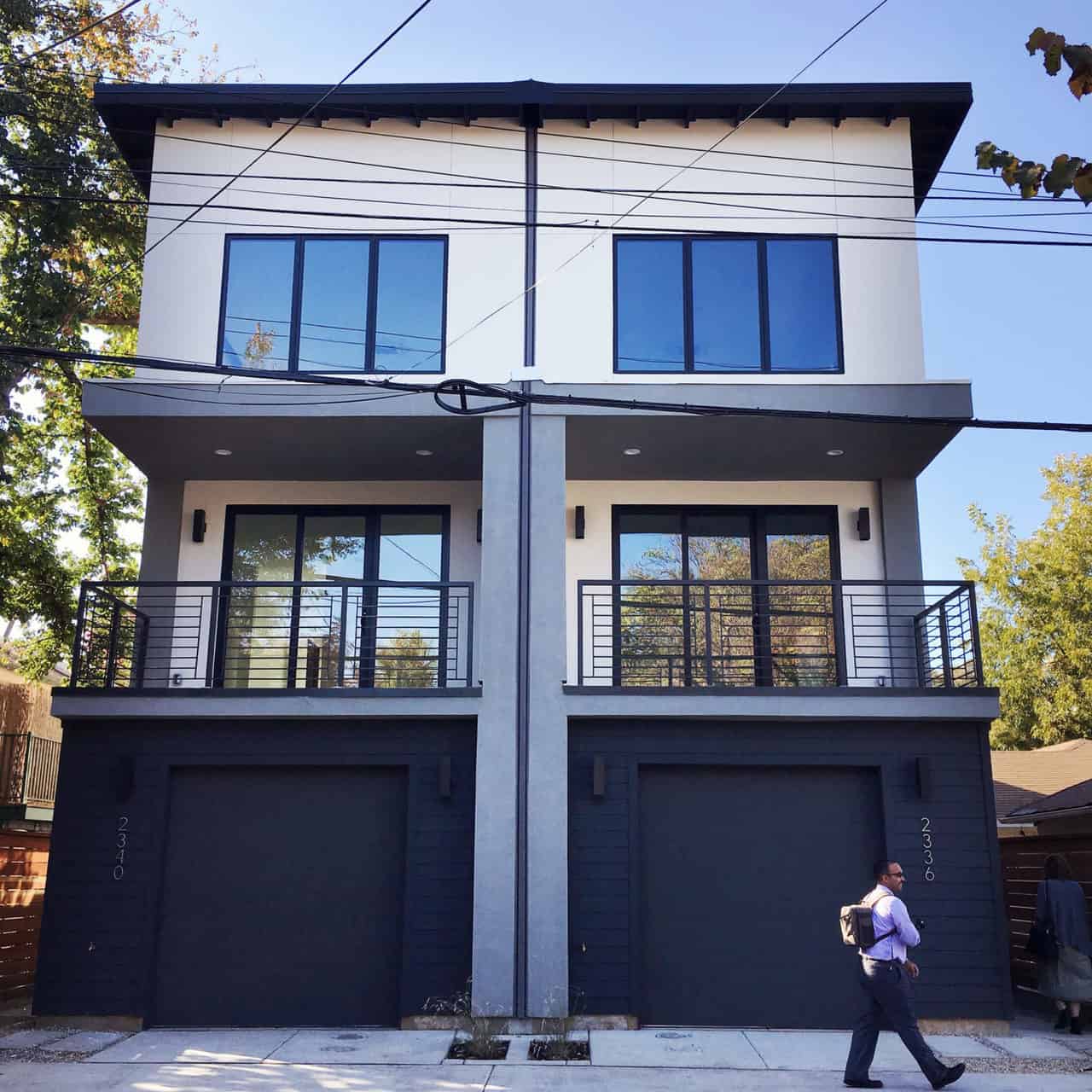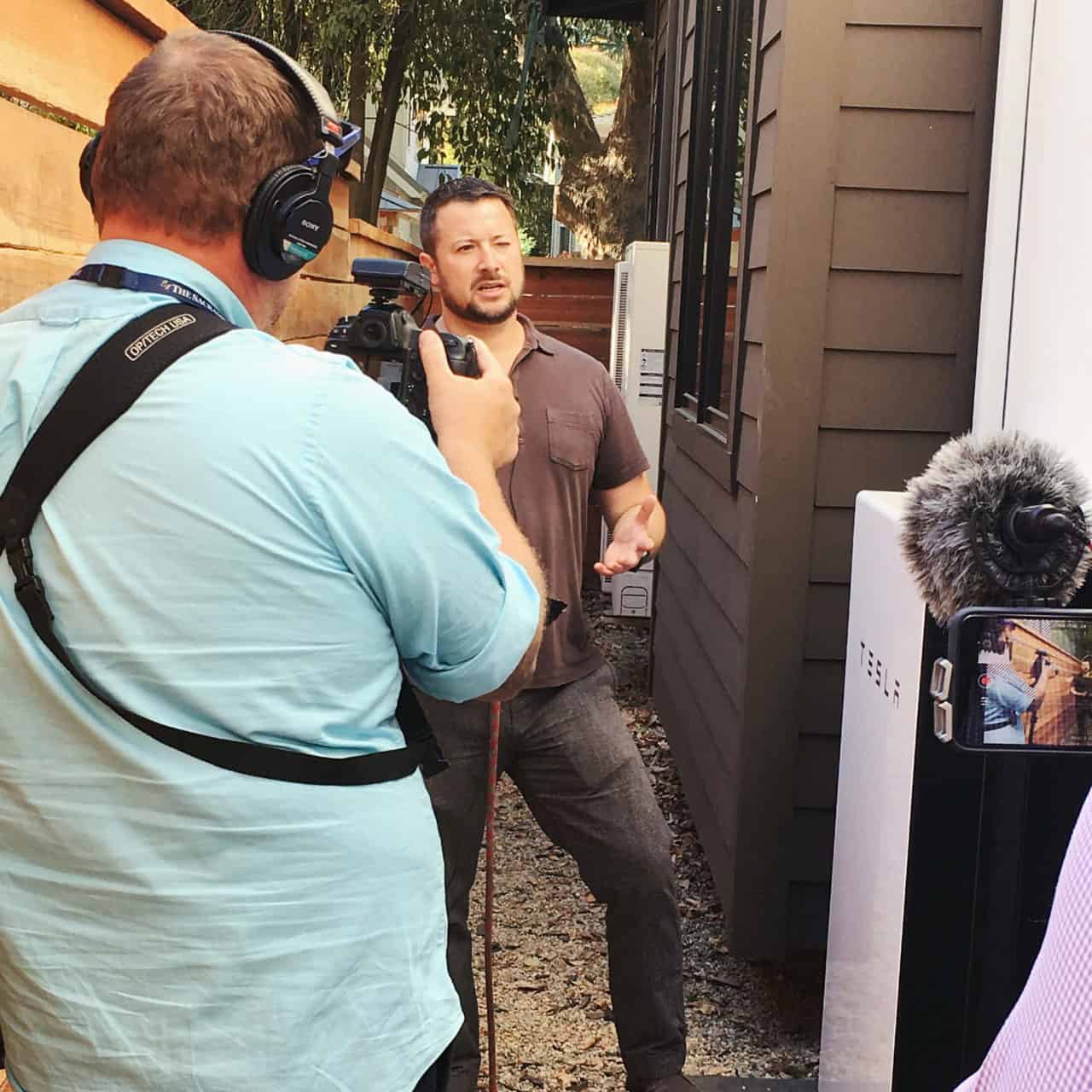 3. Solar Power & Battery Storage
Renewable energy is another important element of sustainability. The Castro development is designed to maximize solar-energy generation and storage. Roofs are angled just right for 8kw solar panel systems—allowing for a generous amount of power generation. The homes are also equipped with Tesla battery walls. The giant batteries can store up to 27kw of electricity on-site, making it possible to use solar power at night or during power outages. Rolling blackouts will be far less disruptive at these homes!
4. "It Looks So Normal…"
Lastly, while we appreciate a good geodesic dome, it's appealing that these homes read like "regular" houses. Their modern lines and high-end finishes could grace the pages of Dwell magazine. Large living room windows offer views of peaceful, Curtis Park streets. Floating shelves, stainless steel appliances, and subway tile backsplashes keep the kitchen on-trend. Horizontal fencing and xeriscape landscaping make the outdoor spaces clean and functional. It's a pretty special moment when your house has sustainability and style bragging rights.
Thanks for coming with us on this tour of Curtis Park eco-homes. We're sending huge props to Joaquin on this one! The homes have already created a buzz on Sacramento Bee and in the Curtis Park neighborhood. We certainly hope to see and sell more like them in the near future. In the meantime, you can get more info about the houses in our listings section.